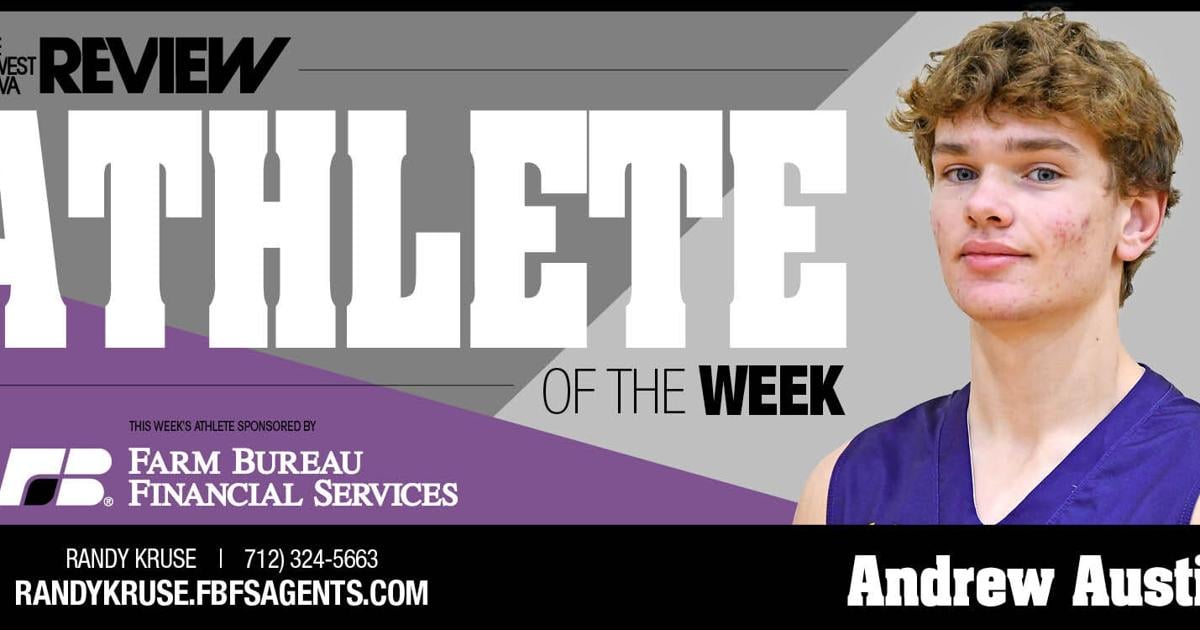 [ad_1]

Feature with Andrew Austin
He scored 23 points in an 86-78 inaugural win over Boyden-Hull, finishing second in Class 2A last season
What do you like to eat most at Christmas?
I like to eat ham.
What was the last show you watched?
"True story."
How long could you go without your phone?
Probably just like an hour.
Do you have a favorite Christmas present that you have ever received?
I had a puppy for Christmas a few years ago.
Is There One Food You Won't Eat?
I will not eat fish. I hate fish.
Do you have a favorite college basketball or NBA team?
I'm a huge Iowa Hawkeyes fan.
Would you prefer to open presents on Christmas Eve or on the first day of Christmas?
Christmas Eve because I can't wait until morning.
If there were an Olympics for everyday activities, which activity would you have a good chance of winning a medal in?
I'm losing my water bottles.
What is your favorite Christmas movie?
"Eleven."
Which saying do you hear most often from your coach?
"Stop hanging on the edge."
What is your favorite brand of basketball shoes?
Nikes are the best.
What is your favorite type of ice cream?
Vanilla.
If you could have one superpower, what would it be?
To travel back in time
[ad_2]
https://www.nwestiowa.com/sports/athlete-of-the-week-andrew-austin/image_cbf4f510-5c30-11ec-babf-8f3009f7d9cc.html